The advantages and characteristics of wire rods in the decoration industry
With the emergence of more and more enterprises, wire bars are not only becoming more mature in the market, but also more popular. Wire rod products have been widely used in various fields and industries in the market.
The outstanding features of wire bar decoration products are as follows:
First, the simple assembly of building blocks, flexible structure, continuous improvement to meet reasonable requirements.
Second, the color is rich, close to nature, beautiful appearance, no pollution.
Third, absolutely environmental protection, 100% reusable, cost saving.
Fourth, high strength, oil resistance, corrosion resistance, fire and rust prevention, effectively extend the service life.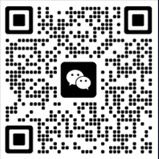 Online Consultation